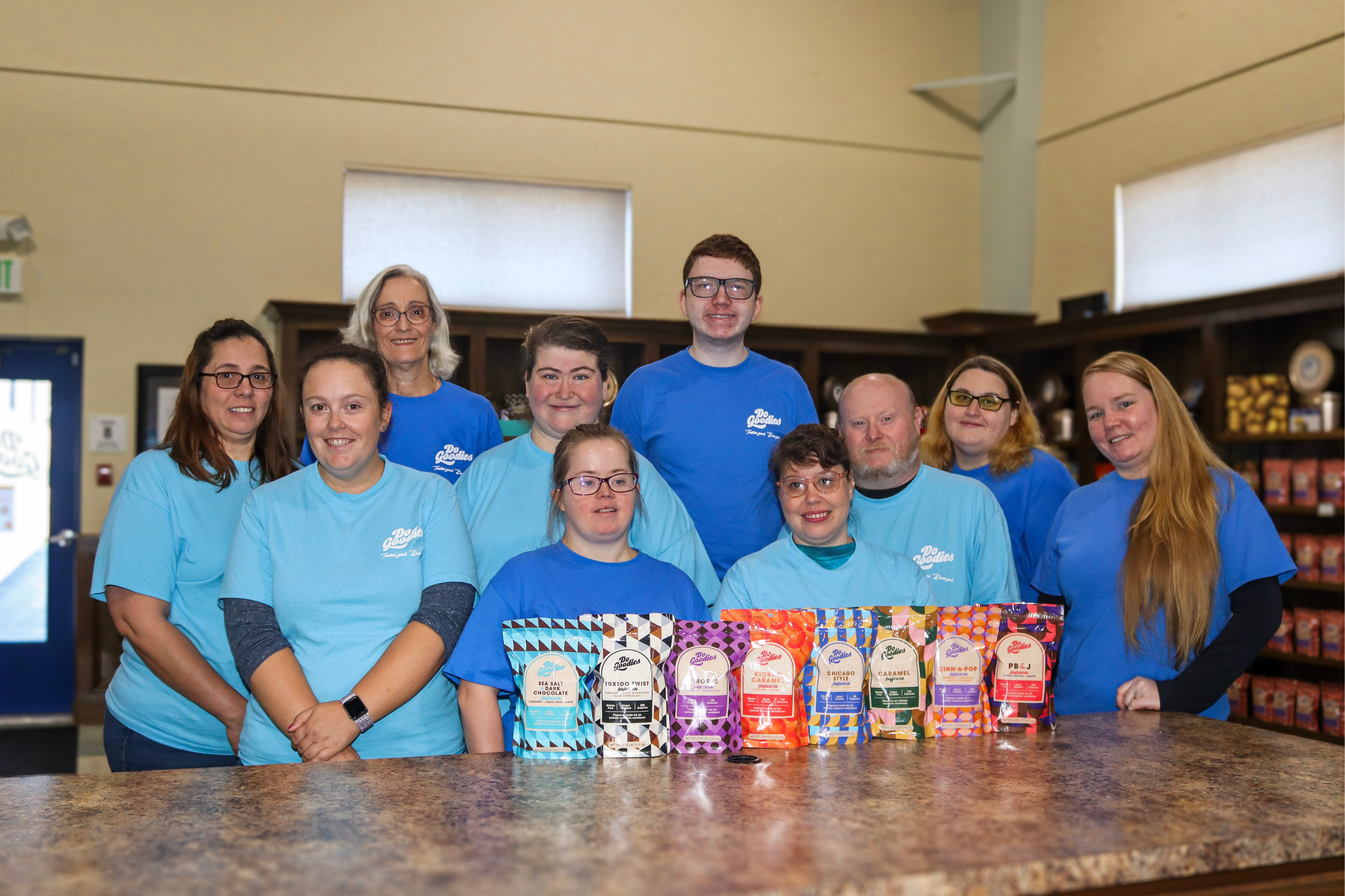 About us
Do Goodies hires men and women of all abilities because we know that when given the opportunity, every employee brings a unique set of skills and talents to our team. Since we opened in 2007 under the name "Simply Amazing Market," our employees have hand-crafted fudge, popcorn and glazed treats in Valparaiso, Indiana.

Nationally, about 1 in 5 people with a disability are employed. We're changing that. With more than half our staff having a documented disability, we're aiming to build communities where people are included and celebrated for their different skills. Every purchase from Do Goodies brings us closer to achieving this goal.

Do Goodies is a social enterprise of Opportunity Enterprises (OE). OE's mission is to create inclusive and equitable opportunities for people of all abilities. Learn more about OE here.